Welcome to The Tending Year blog! 
You can access a list of every blog post by title and date of publication here.
You can access the blog posts by category by clicking the hyperlinks below.
Scroll down to browse blogs by cover image and content summary.
Below you will find all blog posts. The most recent posts are displayed first.

click "older Entries" at the bottom to read more.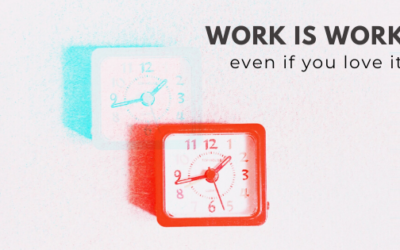 The adage "love the work you do and you'll never work a day in your life" is problematic…and pervasive.
Today's blog post complicates the idea that work we love is somehow not labor and I model some intentional steps you can take to reconsider your own approach to your work AS work.