Welcome to The Tending Year blog! 
You can access a list of every blog post by title and date of publication here.
You can access the blog posts by category by clicking the hyperlinks below.
Scroll down to browse blogs by cover image and content summary.
Below you will find all blog posts. The most recent posts are displayed first.

click "older Entries" at the bottom to read more.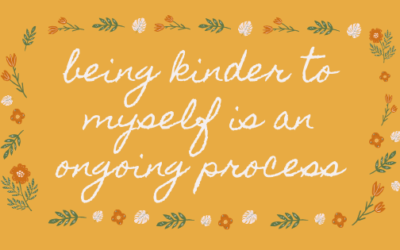 This is my last post for my Self-Esteem November, and although I don't have a foolproof "Three Steps to Always Feel Awesome About Yourself" to show for it, I am sharing a question that I find helps guide me back to higher self-esteem when I falter: what happens when I choose to be kinder to myself?