As a coach, I work with every client to develop an individualized plan that accounts for your interests, goals, and lived experiences. Success is not one-size-fits-all, so I will help you determine and achieve success within the context of what is essential to you.
As a consultant, I offer custom workshops and structured programming to enable people to develop their personal productivity practices through increased self-awareness and habit formation. In addition to generating custom workshops for business and for graduate students and professors, I am proud to offer my 8-week Intentionally Productive Scholars Program to undergraduate scholars.
Client Testimonial
"I hired Kate to help me process all the demands of a first year professor. We met monthly to discuss that month's plan of attack, which mostly looked like me rattling off the millions of things on my plate, and Kate listening calmly and then beautifully organizing tasks into manageable pieces. She was very insightful, often hearing and drawing attention to my own values and needs even when I wasn't sure what they were. I HIGHLY recommend her services to anyone who is feeling overwhelm, or who wants to move forward with intention." -Dr. Keitlyn Alcantara, Professor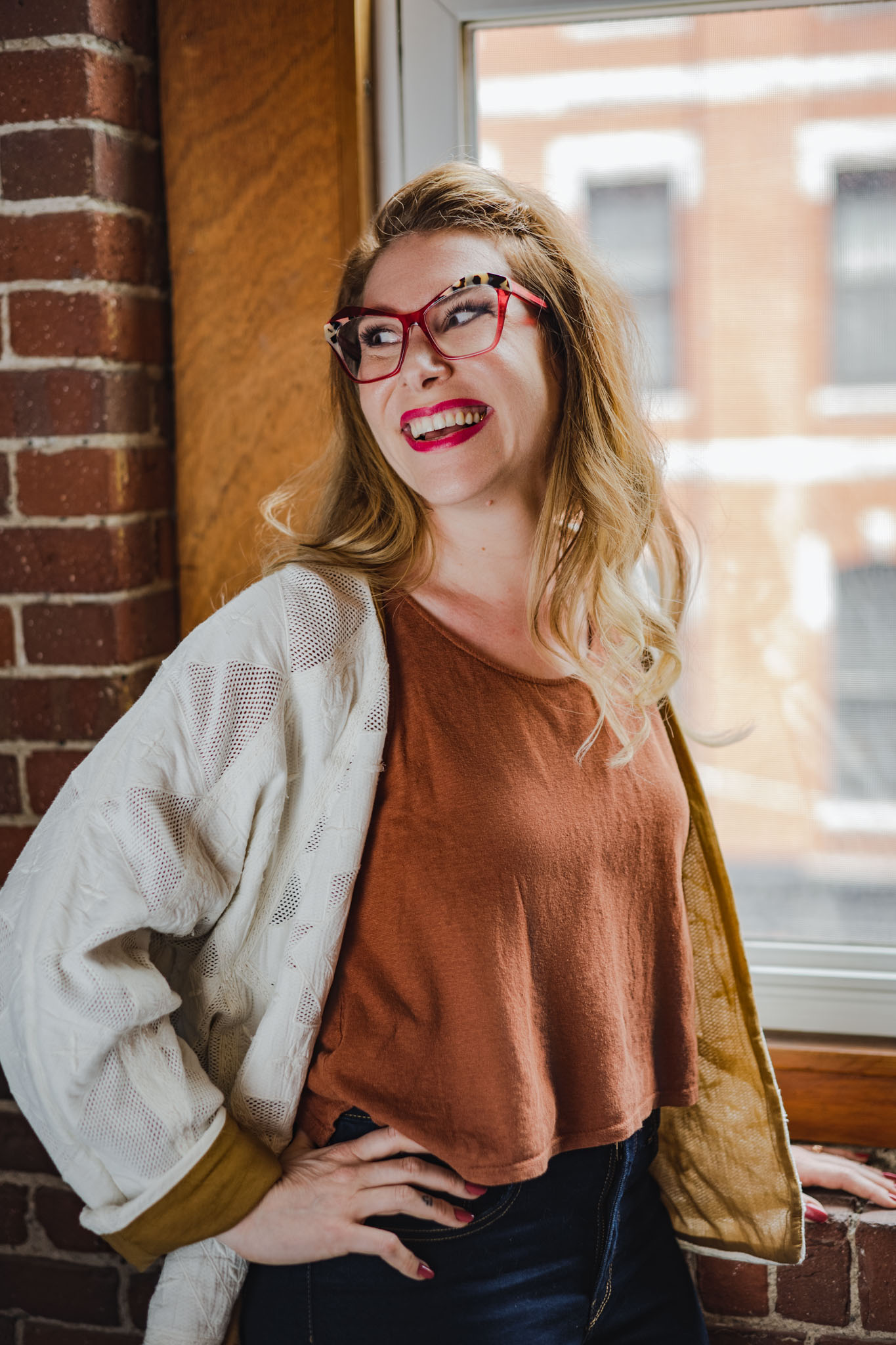 intentionally productive scholars program
education, community, and accountability for busy undergraduate students 
The IPSP is an 8-week program that will guide undergraduate scholars to develop meta-awareness around their own relationship with their productivity, time management, and work habits and also build a rich personal productivity toolkit of action steps that will benefit them in college, graduate school, and in their careers. Through weekly lessons, a detailed workbook, co-working sessions, group coaching calls, and engagement on the community portal, scholars will experience accountability, camaraderie, and professional support while applying intentional productivity to school, graduate school applications, and work/life balance.
success & Accountability Coaching for individuals
Who is Success & Accountability Coaching For?
This package is ideal for creatives, academics, entrepreneurs, or anyone who craves a functional reset of their approach to productivity, time management, or prioritization. Clients who seek out this package aim to complete high-stakes and complex goals such as applying to graduate school, changing careers or starting a business, writing a dissertation, balancing teaching/publishing/service in a professor role, or developing and following through on personal or professional projects.
Success and Accountability Coaching is especially beneficial for professors and post-docs who aim to achieve multiple long-term professional and personal goals throughout the fall and spring terms and summer via 6-month, 9-month, or 12-month packages. Please note that professors and university faculty can pay for coaching sessions with me via professional development and/or research funds.
What is Included?
The package is available in 3-month, 6-month, 9-month, or 12-month options. All coaching packages include a detailed client intake questionnaire, one 60-minute productivity coaching call per month across consecutive months, detailed session notes shared after each session that include to-do lists and deadlines, weekly email check-ins to help you stay accountable to makes progress, and access to email me with questions when they arise. Clients share that weekly accountability check-in emails help them to make regular progress on their goals, and they appreciate that I personalize every productivity plan to account for non-work activities, including hobbies, rest and play, and personal development. You can read client testimonials here.
What is the Investment?
A 3-month package is $1,050.
A 6-month package is $2,100.
A 9-month package is $3,150.
A 12-month package is $4,200.
All packages can be paid $350 monthly or prepaid in full and you may pay for the package via your professional development funds. If you have any questions, or if you'd like to chat about how Success & Accountability Coaching could be helpful for you, please feel free to
email me
or to
book a free 30-minute discovery call
.
workshops & consulting
I consult with businesses, universities, and individuals as a productivity coach, subject matter expert, and workshop facilitator.
I offer custom professional workshops on the following topics:
Personalizing your productivity practice

Work/life balance

Time management and limiting overwork

Intention and mindfulness at work

Setting actionable and achievable goals

Best practices for productivity in academia

Building sustainable productivity and habits

+ other topics related to productivity
Some of my past consulting clients include:
Beloit College McNair Program

Cambridge College General Education Department

Community Foundation of Western Massachusetts



The Center for Effective Philanthropy

Rhode Island College McNair Program

Sacred Heart University School of Communication, Media, & the Arts
University of Hawai'i at Mānoa Faculty Mentoring Program

University of Massachusetts Office of Professional Development 

University of Massachusetts Office and Academic Planning and Assessment

WW
Click the button below to book a free half hour discovery call where we can chat about how I can help you and your employees or students improve your productivity without feeling overwhelmed. If you prefer to email me directly, click here.
Frequently Asked Questions about coaching
Click each of the boxes below to expand it and read more.
What is Productivity Coaching?
Productivity Coaching helps you focus your energy and attention on high priority tasks so you can accomplish your goals without feeling overwhelmed. A Productivity Coach is a trained professional who provides one-on-one guidance to help a client develop practices such as time management, habit formation, prioritization, work/life balance, project management, setting boundaries around distractions like technology, and more.
What happens during Productivity Coaching Sessions?
I tailor every Productivity Coaching session for each client's needs and interests. In general, I begin a session by establishing a client's current relationship with productivity and then we move on to identify key goals that the client would like to accomplish on the short- or long-term. I ask many guiding questions to help my clients reflect on and articulate what outcomes they would like to achieve, and I assist my clients in developing a step-by-step plan that is actionable and achievable. By the end of every session, each client leaves with an individualized list of to-do tasks and/or experiments to try. For Success & Accountability Mentorship clients, monthly sessions also include a reflection on the previous month and cumulate in a productivity plan for the next month, in terms of work, rest, and self-care practices.
What are the benefits of Productivity Coaching?
The benefits of working with a Productivity Coach are vast. Clients who feel overwhelmed find that coaching offers them focused approaches to confusing projects, and clients regularly share that they feel like they were given permission to shift their relationship with their labor so they could achieve goals without overworking. I strive to help clients hone in on practical, realistic approaches to their work that function because they also prioritize rest and boundaries.
What topics do you cover during coaching?
I ensure that all of my Productivity Coaching sessions are individualized for each client, so no session is alike. However, there are a number of topics that I regularly work with clients on:
Time management
Prioritization
Habit formation (starting or stopping a habit)
Goal-setting and intention-setting
How to rest and take breaks
How to set boundaries around your work
Workaholism and workaholic tendencies
How to approach work when you live with chronic illness or chronic pain
Breaking down a larger task into manageable steps
Increasing focus
Handling overwhelm
Writing, particularly dissertations (reverse outlining, drafting, revision plans, concept-mapping and min-mapping, interpreting feedback, etc.)
Mindfulness
Self-care
and so, so much more.
What kinds of clients do you generally work with?
I'm open to working with any clients who want to reevaluate their relationship with productivity, although the majority of my clients are academics, creatives, and entrepreneurs. I have worked with many graduate students who are writing their dissertations and also with professors who are trying to establish balance between research, teaching, service, and non-work activities. I especially appreciate working with clients who live with chronic health issues, like chronic illness or chronic pain. Many of my clients come to me via recommendation, although my clients also find me on Instagram or via my podcast interviews.
You can read testimonials from previous coaching clients here.
What are your credentials?
I have been coaching clients in productivity since 2018, and I have been an educator and writing mentor for over a decade. I am professional scholar, trained researcher and writer, and I have three graduate degrees: an MFA, an MA, and a Ph.D. I take Productivity Coaching very seriously, which means I study and practice the tools I teach to my clients. I have published over 100 blog posts and three online articles about a myriad of productivity theories, practices, and approaches, and I have been interviewed on four podcasts. You can read my CV here.
What is your coaching philosphy?
I believe that every single one of my clients deserves to rest, to set boundaries around their work, and to define success on their own terms. I endeavor to translate my years of research and training into personalized, realistic approaches that each of my clients can use to find more peace, confidence, and pleasure in their lives. I will never tell a client to suck it up or ask them to overwork; instead, I'll help them to develop a sustainable approach to productivity that is rooted in their values, goals, and preferences.
How do I book a session?